The Collections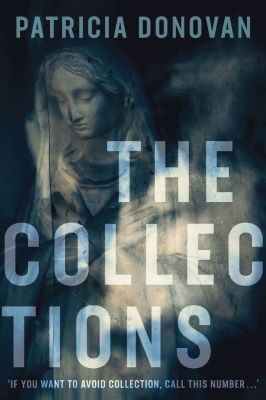 'A thought-provoking novel and a haunting read… The Collections is an accomplished novel by an extremely talented writer.' – NZ Booklovers
It's 2041. The population bomb has exploded. The climate is in crisis. Only extreme measures will save our species. And in an attempt to restore balance, the government has legalised Collections.
Unimaginable. Understandable. Unavoidable?
Claris works in a government Collections Depot but after her beloved husband is taken there to die – a sacrifice he makes willingly to help reduce population pressure – she finds her job increasingly abhorrent. Plagued by unease and indecision, she tries to reconcile her morals with reality.
'Killer. That's the accusation they flung at me and days later I still felt debased by it, and besmirched. This is where my story begins. Where the seeds of uncertainty I'd so long shut my eyes to, began to take root.' So begins Claris Millar's account of her struggles to first abide by the law . . . and then to break it.
'A welcome addition to our growing library of dystopian fiction – one which runs from C K Stead's Smith's Dream… Donovan is a prolific new talent.' – NZ Herald
---
The Madison Gap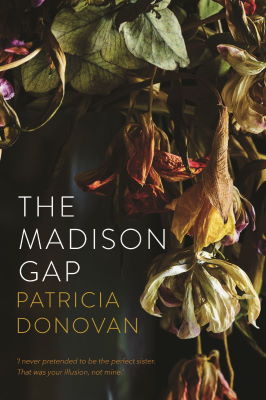 'A compelling story – people should go out and find it any way they can.' – Robert Kelly, Radio NZ
You think you know someone. You accept that because you are siblings, raised in the same house in the same town by the same parents, you share a common view of the world, live by an identical set of values. But what if you are wrong?
In Sydney, 2017, in the laid-back suburb of Glebe, Lexi Madison is living her ideal life with her husband Conor. When her older sister Chrissy comes to stay, Lexi's world starts to unravel as dark family secrets are revealed, and she learns how insidiously truth can be perverted, and that exposing those secrets can drive a person to the brink of murder.
'Tautly paced and succinctly written – Donovan cranks the pressure up nicely.' – The Listener
---
The Remarkable Miss Digby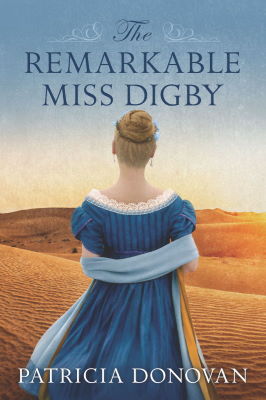 'A fantastic read… I literally couldn't put the book down.' – Terry Toner, The Book Show, Southland Radio
In 1853, only a lunatic would consider crossing the Syrian desert to see the Roman ruins at Palmyra. Most travellers from Europe rash enough to venture into the desert are never seen again, and a woman considering such a journey, without her husband, is preposterous. When Jane Digby, the Lady Ellenborough, granddaughter to the Earl of Leicester, informs the British Consul in Damascus that this I what she intends to do, he quickly learns she's a woman who brooks no argument.
In Syria, Jane hopes at last to settle, only to discover a world of recklessness and integrity, of cruelty and desire, where her own passion is stirred more than she ever dared hoped for.
All author earnings from this book are donated to ReliefAid, a humanitarian organisation providing life-saving support to families displaced by the Syrian civil war.
'A compelling and page-turning read that will transport you to a different time and culture, with an unforgettable heroine centre-stage.' – NZ Book Lovers